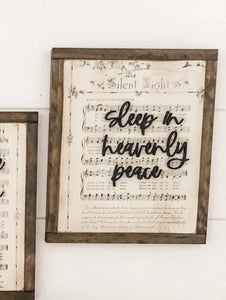 Handmade wooden sign with a distressed Christmas song as the background of the sign. The words on top are laser cut to give even more dimension to the sign.
- Size: 9"x11" Add about 1/2" to each side to include frame in measurement.
- Comes with hardware to hang sign.
- WillowBee stamped logo on the back.